Rubia - Training & Compliance Coordinator at Municipal
I joined the business in August 2019, having started as a temporary administrator. I was then offered the role of Training & Compliance Coordinator. Joining a company not related to my previous industry made it exciting and challenging at the same time. I enjoy auditing the businesses we work with to see how new products are made from what is regarded as waste.

I have developed a better understanding of the journey for household waste – from collection, to processing and then onto the finished product. Being part of a team that aims to improve recycling rates makes me proud. I know that I am part of something bigger; protecting the environment and making our world better for future generations.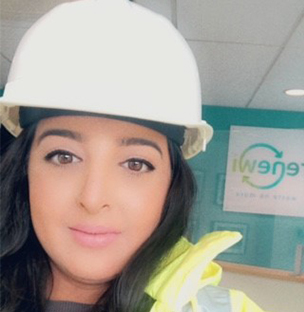 Profile
Name: Rubia
Job: Training & Compliance Coordinator at Municipal
Location: Elwa, United Kingdom