IT at Renewi
Over the next few years, we are going to build a completely new digital IT core that will house all the processes surrounding the operation and digitizing our customer. Therefore, we are going to make great strides in the IT field, which requires an innovative mind, knowledge and the ability to think in creative solutions. With us you get that freedom to invent and develop smart services that contribute to a better and greener future for us and our next generations.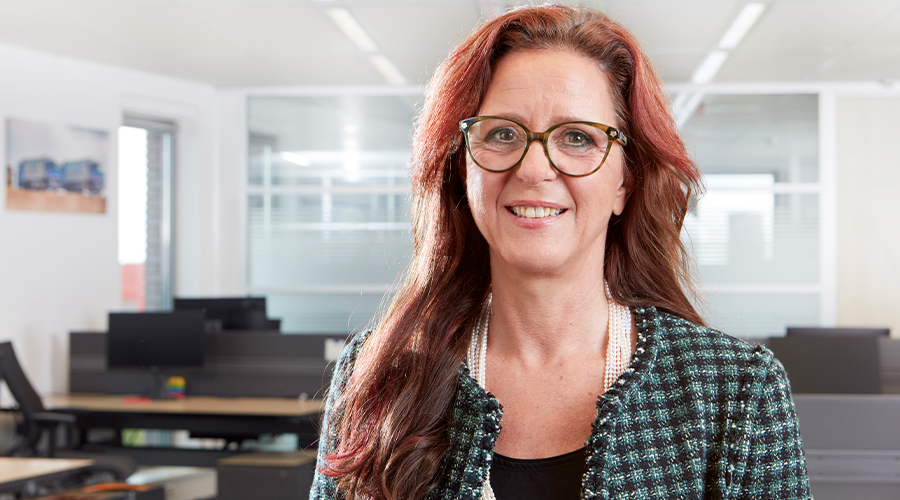 "You have all the freedom to do the things you think need to be done. I have a very free role. I like to work operationally, but I want to have the possibility to think along with others."
Angèle van der Kruijs - Platform Lead
Our IT organization
Renewi is transforming from a waste collection company to a company that supplies secondary materials. IT plays an important role in this. In the last year we have been changing and maturing our IT organization.
At the top of the structure is the Head of the office of the CIO, with four Centers of Excellence and a Infrastructure and Operation department below.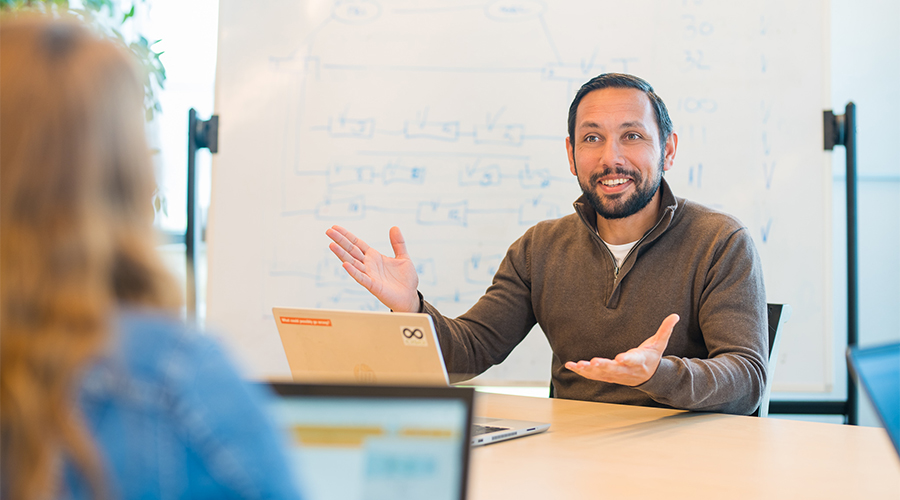 Podcast with Nick Birjmohun, CISO at Renewi
Listen here to the podcast with our colleague Nick Birjmohun, CISO at Renewi, about how he ended up in his current role, his vision on IT Security, why the Business plays such an important role in this and how space travel inspires him to consciously gain new insights.
Read our Sustainability Review
Renewi has published its Sustainability Review, which outlines the company's progress towards its sustainability goals and reveals strong progress in ESG performance.
"Together with the various teams, I try to ensure that this data becomes available for current applications, but also for ever new applications in which artificial intelligence will play a major role. An example is the automatic recognition of hazardous objects in the waste streams."
Jeroen Janssen - Enterprise Architect
Preventing explosions with AI
There are huge safety risks that come with recycling and waste to product management. At Renewi, each gas container presents a potential danger to the plant and it's workers. Robovision AI enables Renewi to prevent fire and explosions by combining computer vision and deep learning.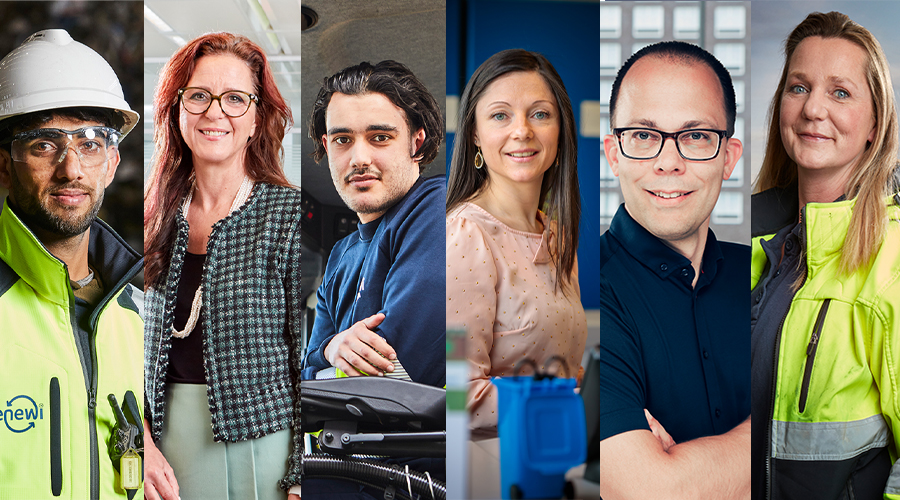 Working at Renewi
Together we want to ensure that we reuse more and more waste and use it as a renewable raw material.
We are looking for people who want to contribute to a world without waste.